Acer Aspire AS8940G-6865 Core i7 Quad Core Notebook
November 12th, 2009 by admin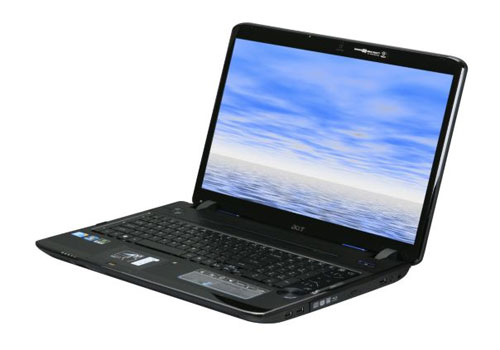 Acer is all set to reveal this holiday season the latest Aspire AS8940G-6865 Core i7-based notebook computer. This latest Aspire laptop is being outfitted with a Intel Core i7-720QM 1.6GHz CPU, 4GB of DDR3 memory along with a 1GB NVIDIA GeForce GTS250M graphics card.
The 18.4-inch Aspire AS8940G-6865 bundles a 500GB 5400RPM hard disk with a 4X Blu-ray/DVD combo CD-ROM drive. And it has a 18.4-inch CineCrystal LED-backlit monitor with 1920×1080p Full HD resolution. The notebook also has built-in support for 802.11a/b/g/n, an Acer CrystalEye webcam, with a multi-in-1 media card reader, a HDMI port as well as an eSATA port.
Acer's Aspire AS8940G-6865 is being outfitted with a 5-speaker Acer CineSurround Sound System as well as features Dolby Home Theater Audio development. The systems also present a Touch-Capacitive Media Control Interface. It uses a Windows 7 Home Premium operating system with 64-bit.
Acer Aspire AS8940G-6865 Core i7 Priced at $1349.99.
[businesswire]